TODAY SPECIAL PROMOTION-PRICE: Only EUR 395 instead of EUR 590!
Get a Rocket Show device, a brand new ESI Gigaport HD+, an M-Audio MIDISport 2X2 AE USB and an ultraDMX Micro adaptor on top. Features include:
8 separate output channels over RCA (cinch)
MIDI control (select the next composition, stop the current composition, etc. over MIDI, e.g. a drum pad),
MIDI output (control a MIDI device or automate your digital amps, automatically play a MIDI file)
High quality audio output (MP3, WAV, etc.). Stereo backing tracks and parallel click tracks are a piece of cake now!
Play videos (MP4) in sync over the built-in HDMI port of the Rocket Show device and connect it to your projector or screen.
Automatically control your lighting and special effects with the Show Designer or with MIDI to DMX.
See Features for a full list of features
With 32 GB of space you get plenty of space for your creativity.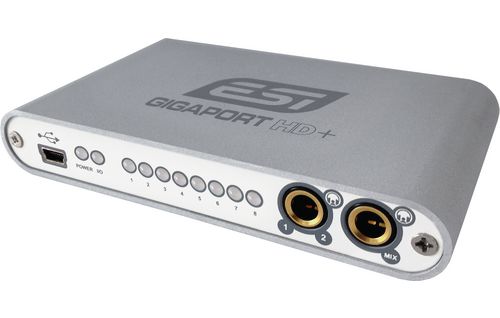 No wobbly buttons. No hard-to-understand interfaces. Monitor and manage your show over the modern app. It's compatible with every modern smartphone, tablet or laptop. You can always peek, which composition is currently playing and which ones are next. It's a live set-list, automatically updated. Large buttons make it easy in your live-environment to switch between the compositions or to start/stop your show.
Add new files, arrange your compositions and manage your sets. It's as easy as it sounds.
Order your device today! There is no risk with our 30 days money back guarantee, if you are not 100 % satisfied with the product. We get in contact with you, as soon as we receive your order.
€395.00Read more